APRS on the Cheap
UPDATE: I have been using this setup for about a week and even with an external 1/4 wave antenna, unless you have many receiving stations in your area, this will be a very short range solution. With 5 watts I am only able to reach my iGate within about 4 miles.
The following article is about how I put together an APRS reporting station for less than $100. Enjoy.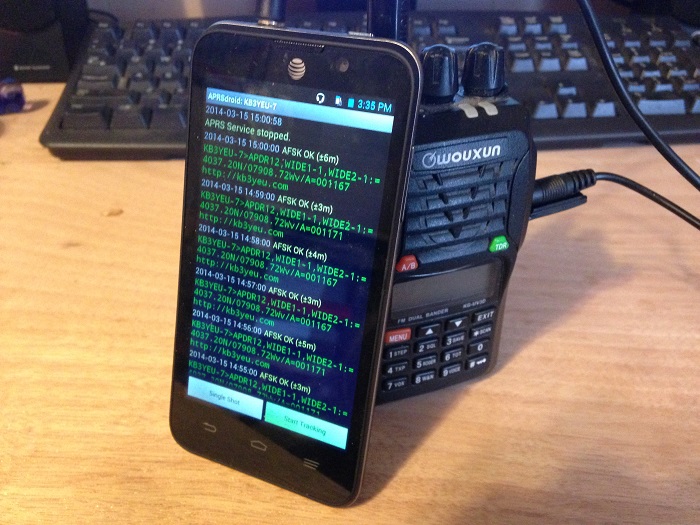 I have always been interested in the APRS capabilities of amateur radio but never had the funds to put together a reporting station. This all changed when I heard about the APRSDroid software for android devices.
APRSDroid is app for android phones that allows reporting your position to the APRS network via APRS-IS (internet), TNC via bluetooth, or AFSK (audio connection between phone and radio). The latter option, AFSK is how I went about getting my cheap station on the air.
My list of items...
Wouxun KG-UV3D 2m/70cm HT
ZTE Android Smartphone (no service)
APRSDroid
3.5mm to 3.5mm stereo cable (3 pole, see below)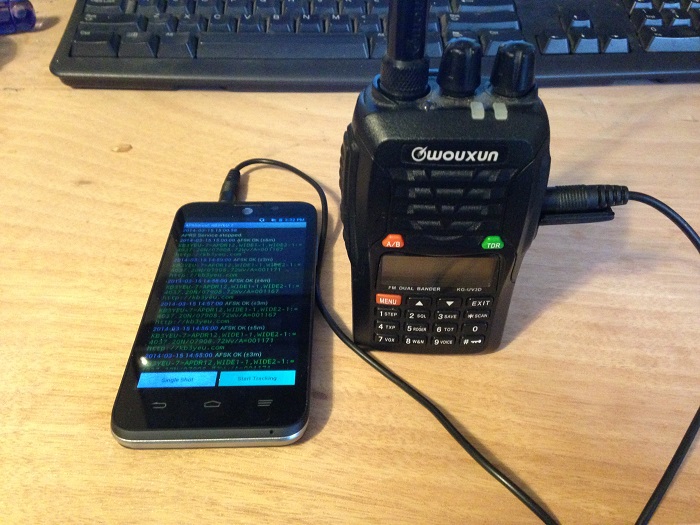 Here is the basic way that this works. APRSDroid sends the audio to the Wouxun. The Wouxun's VOX opens up and then transmits.
Now the details...
APRSDroid
APRSDroid is found in the Google Play store for $4.95. There are no free options in the store for what we need to do here, not to mention that this software is widely used and supported.
Upon running APRSDroid for the very first time, it will prompt you for your call sign and APRS-IS password. If you do not have an APRS-IS password, you will need to submit your information and wait for the password. In my case it took just a couple hours to receive my password. This is not optional and needs done before anything else.
Once you have received your password, you can then log in to APRSDroid and start configuring the software.
SSID
The SSID represents the basic type of device you want to represent. Typical values are 5 for a 3G device, 7 for handheld, 9 for mobile or 10 for APRS-IS.
Symbol
In the APRS symbol field you can enter the text representation of your symbol. /$ represents a Phone (booth) icon, /[ is a running person. Please check the
APRS symbol reference
for more options and rules.
Location Source:
Periodic GPS/Network Position
Location Settings
You can set the Minimum update time interval in minutes and update distance in km. The values for distance and interval are always checked together, before an update is sent. This is meant to reduce the traffic on the APRS radio band.
If you want to send updates every minute, regardless of your movement, you have to set the following:
Update interval: 1 [min]
Update distance: 0 [km]
GPS Precision:
High
APRS Connection:
AFSK via Speaker/Mic
Those are all of the settings that should get you going. Now, onto the Wouxun transceiver.
Wouxun Settings
There are two things we need to do with the Wouxun to get it working with APRSDroid. First, press menu and scroll until you see the option for VOX. Set the VOX level at 7.
Now all we have to do is set the frequency on the main VFO to 144.390.
Connect the cable from the headphone jack of the phone to the mic jack on the Wouxun. On this model, the mic jack is the bottom, larger jack. You will need to use a 3 pole 3.5mm connector with this particular radio. See picture below.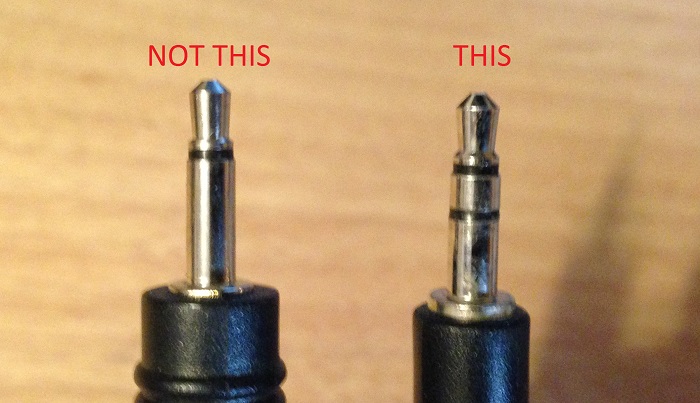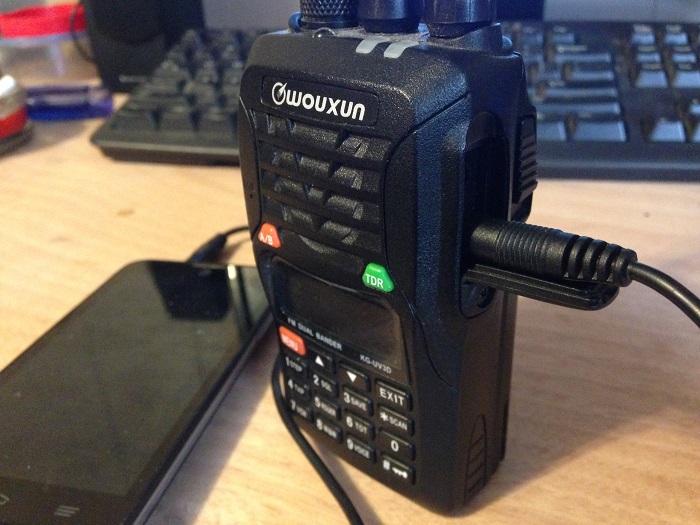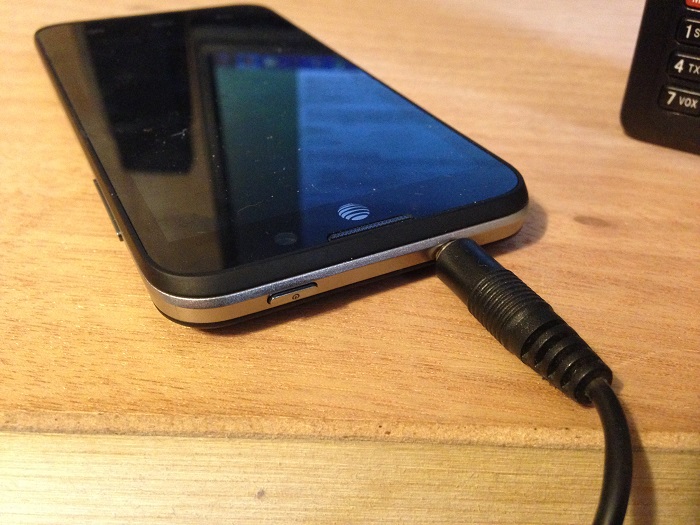 With everything powered on and wired up, you should see your Wouxun go in to transmit mode at the interval set previously. If you have the ability to monitor with another radio on 144.390, you will be able to hear the data being sent over the air.
You can also go to
aprs.fi
to see if you are being picked up by a local receiving station.
This project has been fun, easy, and cheap. I already had the phone, transceiver, and cable. Even if you had to buy everything, this project would cost less than $100 and you would have a fully functional APRS transmitting station.
Make it better...
Obviously HTs aren't known for their long range. Add the fact that this will be used in a car, your range will be even less. Add a cheap mag mount and a quarter wave for about $20-$30, and you will extend your range considerably. The range to my local Digipeater doubled with just this little addition.